Therapeutic Massage
Call Cindy for an appointment:
804-868-0763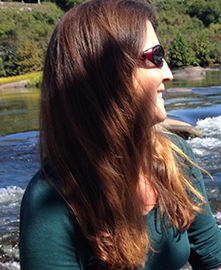 CINDY HARRIS, NCBTMB
"Heal the Mind and Body Naturally with Therapeutic Massage"
As a National Certified Massage Therapist for 12 years and a Healthcare Professional for 26 years, Cindy has an innate ability to handle people with an enthusiasm that generates confidence and trust. Cindy's experiences from working with both well and ill older Adults reinforced the importance of people needing to take an Holistic approach to disease prevention. With the day-to-day stresses in our lives, Cindy advocates receiving regular therapeutic massages, yoga, exercising, having good nutritional habits, pleasurable leisure activities and surrounding yourself with family and friends.These are essential components in maintaining good health and promoting wellness.
Her modalities include:
Swedish
DeepTissue
Pre-natal
Reflexology
Myofascial Release
Thai Yoga Massage
After assessing her client's needs, she integrates the appropriate modalities.